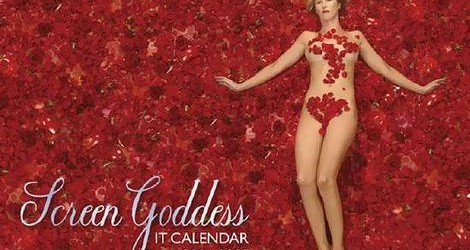 Nothing like a bit of controversy…
I wasn't going to comment until after the proper web site launched, but it's been in the news now so I figure I might as well. The wonderful Sonja Bernhardt, who will be returning as a judge at the 2006 WA Web Awards, is behind the IT Screen Goddess calendar, an effort to break geeky stereotypes by showing 12 beautiful and intelligent IT professionals recreating classic movie screen goddess poses. Proceeds will be going to fund groups that promote IT careers to young women.
My good friend Megyn Carpenter, web coach extraordinare, is managing the web site project, and I've been helping out with the payment gateway and some SEO advice. Three Perth women are featured in the calendar – Megs herself, Kara O'Halloran and Nat Brunovs.
Not everyone is enthusiastic about the concept. Rosemary Lynch, a woman who I have the utmost respect and admiration for, posted Gender Mind Bender about how it seemed a strange idea to her, and wonders what the response would be if a man had suggested the calendar instead of a woman. I can definitely see her point. On the other hand, I do believe there's something to be said for the idea of women "taking back" the idea of a pinup calendar, turning it into something positive rather than something negative.
My own issue with the project stems more from promotion of unhealthy body image. All the women in the calendar are absolutely gorgeous, and while they might argue that they are just ordinary people with the benefit of great lighting, make up and photography, at the end of the day it is a glamour shoot and they are there because they are beautiful. What is the message that is being sent to young girls with a poor body image – that those who are successful in the IT industry are as stunning as movie stars as well as brainy? While it may help girls who have a negative view of the IT industry, is it putting up a mental barrier for girls who don't feel they have "all that"? Are we trying to replace one harmful stereotype with another?
It's a hard question. I don't know the answer. I do commend Sonja and everyone involved in the project for getting out there and doing something positive, and I also commend people like Rosemary for stirring the pot and getting some discussion going.
Maybe Rose, the next Perth Web Women Wednesday should involve jelly wrestling – pro-calendar vs anti-calendar :)