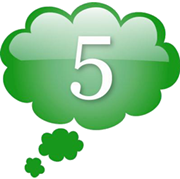 AWIA has run a number of "Ideas" seminars in Perth over the past few years – well, four others to be exact. Each time we've brought speakers from interstate and overseas to share their wisdom on various topics deserving of some deep thinking.
This time around – April 22 –  Roger Hudson and Andrew Downie, two noted Australian accessibility experts, will be giving their insights on the impact of version 2 of the Web Content Accessibility Guidelines. Just exactly what do they mean to the average (or not so average) web developer?
Ideas5 is an evening seminar to help the web community understand WCAG 2.0 and prepare websites with improved accessibility.
Where?
The Melbourne Hotel
942 Hay Street
PERTH WA 6000
When?
Wed. 22 April 2009
7:00pm +
How Much?
AWIA Members: $40
Non-Members: $55
Tickets are available online now. If you're in Perth, I hope to see you there.