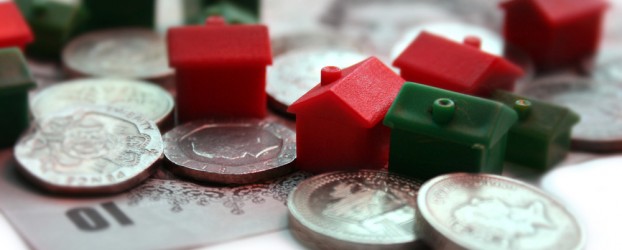 I've been asked to explain how I earned enough money to retire (or semi-retire, anyway) at age 34. Hopefully this post will  make it all clear. It's not really a mystery – and while the first two revenue streams will only apply to people in particular circumstances, third (and best) can be used by anyone.
First though, I'd like to point out a short passage in chapter 14 of The 4-Hour Workweek:
I RECENTLY HAD lunch in San Francisco with a good friend and former college roommate. He will soon graduate from a top business school and return to investment banking. He hates coming home from the office at midnight but explained to me that, if he works 80-hour weeks for nine years, he could become a managing director and make a cool $3–10 million per year. Then he would be successful.
"Dude, what on earth would you do with $3–10 million per year?" I asked.
His answer? "I would take a long trip to Thailand."
The thing is, as Tim goes on to point out, living in Thailand is very cheap for those who earn money in US dollars, Australian dollars, Euros, or British Pounds. I'm betting that even if living with every luxury available it would take a concerted effort to spend even a quarter of a million US dollars in Thailand over a period of five years.
Taking advantage of exchange rates is smart. Countries where the cost of living is low are everywhere. Depending on what weather you like and how you like to spend your time, you could live in many parts of Asia, South America, the Pacific Rim, or Central/Eastern Europe in the same or better standards than you do now for a fraction of what it costs in the US, Australia, the UK, Germany and other similar places. For example, there's a lot of Australian pensioners (old age, disability and the like) who spend the bulk of their time in Bali – because with the lower cost of living, their measly Australian pension allowance allows them to live comfortably and well, rather than on the poverty line.
And Poland? I live in Kraków, a five minute walk from the historical old city centre, in a cute little apartment, fully furnished (we even have a spa).  Electricity, gas, water and heating costs are included in the rent, and it costs less than a quarter of the equivalent in Australia. (It is my understanding that living costs and housing in particular are higher in Australia than the US). This is the benchmark I'll use for comparison: income will be measured in Kraków Apartments, a new unit that I have just made up.
So where the money comes from? Other than money we had saved to cover the  cost of moving overseas and our living expenses for the first few months, we have three main ongoing income streams. The most important factor is that all the money coming in is in Australian dollars, which currently can be exchanged with Polish złoty at a rate of about 1:3.5.
1. Interest on house sale
This is self explanatory. We built a house in Australia seven years ago, conditions were good, and we sold with a fair amount of equity. If we'd sold a year earlier we would have made a killing, but that's life.
At the moment we don't touch that money or the earnings at all.  The interest each month is almost but not quite One Kraków Apartment.
2. Royalties from our web development business
The royalties part is interesting. Rather than selling our Australian business outright, we agreed to transfer all clients and business resources to the new entity in exchange for a percentage of revenue over the next three years. This suits both sides – they avoided having to pay a lump sum upfront, and as we are invested in their success, we helped them as much as possible during the handover and beyond. The more money they make, the more money we make.
What these royalties represent is a pay-off for the five years of blood, sweat and tears we put into building the business. Our good reputation and solid, loyal customer base have meant that the business is a viable concern even without our personal input.
Although this arrangement is yet to pay it's first instalment (soon), I'm happy to say they're doing fantastically so far, better than I had even hoped.  This amount  is likely to be equivalent of at least Two Kraków Apartments and maybe more, and as such some of it will probably be going into the term deposit for a rainy day.
3. Online Businesses
This revenue stream is for everyone.
I run a Campaign Monitor reseller business (in the process of being re-branded at present). Most of the clients using this system are web design clients of the former business, but not all, and expanding that service is something I intend to spend some time on (time is something I have plenty of). At present, this business earns approximately 1.5-1.8 Kraków Apartments, and it's increasing every month (forgot the social media hype, permission-based email marketing is where online stores are actually making sales). This is the money that we spend each month on rent, food and entertainment.
That's just ONE online business. We also run a domain reseller which doesn't make all that much money, but which more than offsets our own domain purchases. And there's more planned.
Having spent the last 12 years helping other people make money off their web sites, I feel I'm reasonably qualified to apply some of that expertise to my own sites. While I write on my blogs for my own entertainment only, I do have plans to create one or more "muse" businesses. Tim Ferriss describes a muse as "a low-maintenance business that generates significant income". Typically, it's finding a profitable niche and reselling a product online – it's easy to setup and easy to manage, if you're smart about it. I have a few killer ideas but because the ongoing income streams above are covering my basic costs, I'm not in much of a hurry.
For some examples of muse businesses, check out Engineering a "Muse": Case Studies of Successful Cash-Flow Businesses.
Sometimes, I do work
With my muse businesses not yet off the ground, when geek lust strikes or I get a crazy idea into my head like going on a four day heavy metal cruise between Miami and The Cayman Islands or doing a four city tour of Australia following the Soundwave festival around, I need some extra cash. With my food and accommodation needs covered by the streams above, per hour contract work (either for the people who took over our clients, or for other people based in Australia who know my skill-set) makes gravy. My very, very reasonable hourly rate (charged in Australian dollars, of course) is one sixteenth of One Kraków Apartment – so by extrapolation, working approximately 4 hours per week would cover the month's rent, if that was a concern. Around 15 hours work equals one shiny new Samsung Galaxy Tab. About 13 hours work equals one return air fare to Miami. Maybe 24 hours work equals one four day heavy metal cruise.
But at the end of the day, it's all play money anyway.