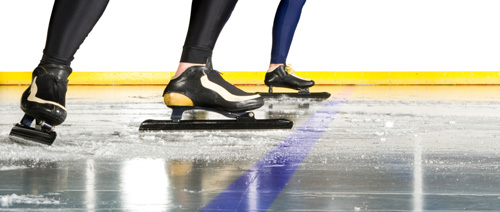 Yes, Kay returns to blogging here after a 12 month hiatus. She's now semi-retired and living it up in Krakow, Poland.
In the 2002 Winter Olympics in Salt Lake City, Australian speed skater Steven Bradbury won gold in the men's short track 1000 metres when everyone else in the field crashed on the final corner. He became the first person from any southern hemisphere country to win a Winter Olympic event.
Tom's Hardware recently did a big browser shoot out – the Web Browser Grand Prix. They performance tested IE9, Firefox 6, Chrome 13, Safari 5.1 and Opera 11.5 on both Windows 7 and OSX.
The end results aren't surprising to me (thanks to Sitepoint for the neat summary in their Iron Chef-esque article):
Windows 7 Champions:
Gold: Chrome 13 — a large set of wins discount the weaknesses
Silver: Firefox 6 — the highest number of non-winning strong scores
Bronze: IE9 — although it is falling further behind as competing browsers are updated faster
Opera 11.5 — it's very close to IE9, but let down by poor memory management and no hardware acceleration
Safari 5.1 — the least number of wins and most losses, primarily because the Windows version has not kept pace with OS X.
OS X Champions:
Gold: Safari 5.1 — great performance all-round
Silver: Chrome 13 — lacks the speed, reliability and memory management of its Windows sibling
Bronze: Opera 11.5 — couldn't quite match the webkit browsers
Firefox 6 — close to Opera, but shocking memory usage
However, as a recent convert to the Opera browser, I think that these numbers are missing one vital factor. Opera, in my experience,  is like Steven Bradbury on speed skates. It wins because it just doesn't crash. Unlike Firefox (hourly crashes when it was my default browser) and Chrome (daily crashes when it was my default browser),  I can leave Opera running for weeks at a time and it's only when I need to restart my computer that it gets cycled (usually it's the fingerprint driver forgetting it exists, or a Windows update). On the desktop I had in Australia, the desktop replacement notebook I have here in Poland and on my laptop, Opera has crashed a grand total of twice since I first started using it daily in about February of this year. And I know for sure that one of those crashes was the Flash plugin falling over.
The other area where Opera wins gold is on the developer tool front. Having used both Chrome and Firefox as my default browser at various times, I can say with confidence that Opera's built-in developer tool, Dragonfly, trumps both Chrome's inspectors and Firebug. Version 1.1, which includes a bunch of new user-requested features, has just been released (and includes CSS line numbers, which was my only beef with the previous version).
Opera often gets overlooked as a serious browser option and it doesn't deserve that. If you want a fast, reliable browser that has all the developer fruit and Just. Doesn't. Crash. then you can't go past it.