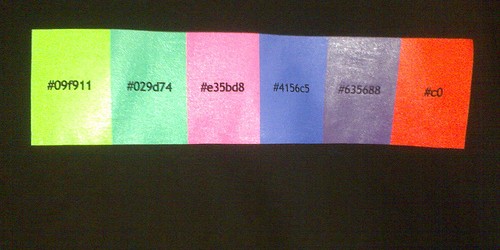 Yesterday I posted about how a mate of mine was taking pre-orders for t-shirts with the HD-DVD decryption code rendered in hexadecimal colours. Super-geeky. I hear from Myles that the shirts are being printed and orders are now being taken on the site – AUD $30 (unless you pre-ordered, in which case you get it for AUD $25). That's a touch less than US $25 – a bargain. I've ordered mine.
I read on Download Squad that there are cheaper Cafe Press shirts available – but:
Cafe Press shirts are not great quality and
they're all white! I only wear black t-shirts!
Site: HD-DVD Tee