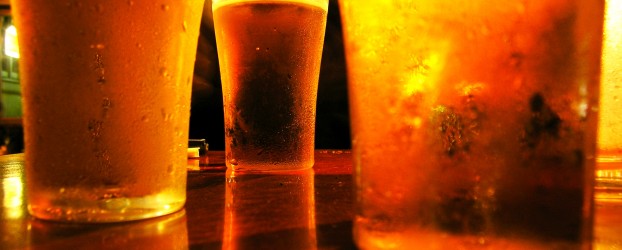 Port80 people doing what they do best: networking and community building. You thought I was going to say drinking, right?
We had about 22 people turn up at the Pumphouse in Darling Harbour on Wednesday 27th September. About 10 of those were Perth people in town for Web Directions 06. By a strange co-incidence, we ended up sitting out the front, on the right hand side of the venue (when facing the venue) – the same location that we stake out for Perth Port80 meetings.
Thanks to everyone who came along – I met some great new people and some very interesting conversations were held, including a long one on urinals (I can't explain it either). I was also fortunate to meet Adam Schilling, who is not only helping organise a Web Standards Group in Adelaide, but a Port80 get-together as well.
Hopefully someone will take up the challenge and get Port80 Sydney up and running permanently. There's a whole swag of benefits for everyone involved, not least of all that it's great fun.