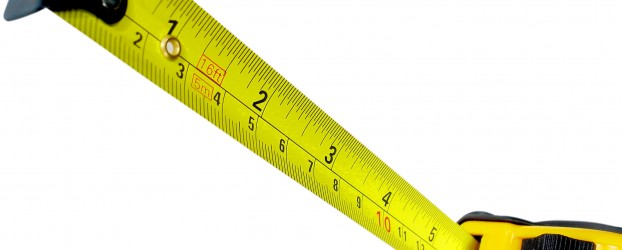 I've been using it for two weeks now and yes, it is very, very cool.
When I was at WE05, I saw Measure Map screenshots in one of Jeffrey Veen's presentation slides. I frantically scribbled in my notes "measure map – omg check out". Just the screenshot looked amazingly cool.
At that stage I didn't realise that it was prerelease, and I didn't realise it was the upcoming service that Jeff had been alluding to throughout the conference. OK, so maybe I'm a little slow sometimes!
Anyway, I signed up to be notified when it was available pretty much straight away. I was insanely jealous when Si got his invite first. It was like Gmail fever, all over again.
Well, I finally got my invitation to try it out, and wow – it's worth the hype. For those who read this far but are still wondering what I'm rambling about, Measure Map is yet another hosted statistics service, like Google Analytics. Unlike Analytics, it's been specially designed for blogs, and was cooked up by the interface geniuses at Adaptive Path.
Also unlike Google Analytics, Measure Map only tells you a handful of things about your site's visitors – what it tells you are just the things that are useful to a blogger. It's this paring away of excess information that makes it so sexy – that and the pretty icons, of course! Sure, Google Analytics (or Urchin, or any stats program) could tell you which blog posts get the most visitors, where your traffic is coming from, how today's traffic differs from average traffic – but you have to dig through the reports to correlate that information. Measure Maps spits it out there on the first page.
One feature I found by accident is especially useful – where you click the current date to adjust the range displayed, it shows little markers that correspond to your posts. So it's easy to see how your traffic spikes around posting times – fairly obvious information, but still cool to look at. I don't know if I'm supposed to post screenshots or not so I won't – trust me, it's cool!
After using it for two weeks I have to say I'm hooked. I can't wait until it's opened up further, I would gladly pay a per month or per year or whatever to have that kind of clean, simple, relevant data at my fingertips.
Hmmm, a good review is meant to be objective and post about the negatives as well as the positives. The negatives are… ummm… that's it's not widely available yet? That's about all I can think of.